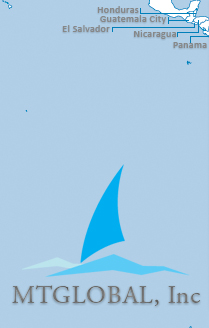 MTGlobal, Inc.is established by investors and shipping professionals to perform in line with the demands of their clients active in imports and distribution services.

The purpose of the company is not only to provide spot logistics solutions but also to comfort their clients with the vessels operated by MTGlobal, Inc. associates, maintaining long term freight stability.

The directors always aim to establish mutually beneficial relationships crediting robust opportunities, which surely build good reputation for reliability and efficiency.

With the experience gained from similar operations along the way, MTGlobal, Inc. keeps working with sustained efforts to deserve market leader title with the appreciation of its increasing portfolio.

Currently working on two main areas; China / Central America imports and exports, MTGlobal, Inc is willing to increase volume on both trades and serve the market with its own capabilities.